Multiblitz Marila-Plus RingFlash launched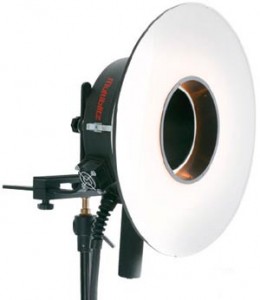 Multiblitz have announced a new powerful light head for the Magnolux Studio Generator series. The new Marila-Plus is a 3600Ws ringflash designed for the fashion studio photographer. It can also be used by commercial photographers for shadowless close-up photography of small objects especially for Marila-Plus-and industrial macro applications. It can be used as a bare ring or with the large softlight diffuser to provide glossy magazine cover beauty shots. Two powerful temperature controlled fans provide cooling allowing an almost endless number of flashes. Inner diameter is 120mm.
Posted: November 24th, 2008 under News.
Tags: close-up photography, Magnolux, Marila-Plus, Multiblitz
Write a comment
You need to login to post comments!