Orbis develop arm to support their flash adaptor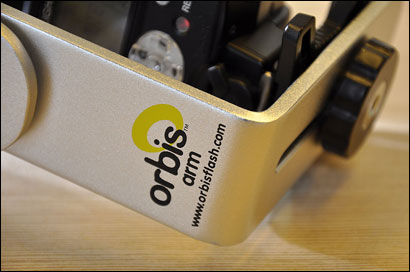 Enlight Photo, the company behind the Orbis Ring Flash Adaptor have given pre -release information about a mounting bracket for their Ring Flash Adaptor.
The Orbis Arm is a compact and lightweight mounting bracket designed to work with the Orbis Ring Flash and most SLR flashes, cameras and lenses. Built from 6061 aircraft grade aluminium and in a smooth powdered silver finish. The arm will support the unit giving you the freedom to shoot on-lens for longer.

It's expected to be available from October.
Posted: September 10th, 2009 under News.
Tags: arm, orbis, ringflash adaptor
Write a comment
You need to login to post comments!