Olympus SRF-11 Ring Flash Set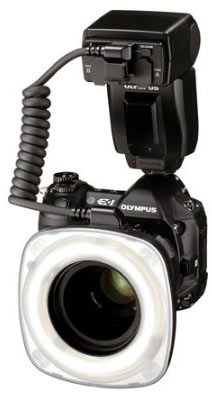 The Olympus SRF-11 Ring Flash Set comprises the RF-11 ring flash and FC-1 macro flash controller. It also includes a case that accommodates both flash and controller units.
This ring flash offers shadowless, homogeneous illumination for macro photography, such as capturing jewellery, documentation in dentistry and other recording work. The ring flash head may be attached to the ZUIKO DIGITAL 14 – 54mm and 50 – 200mm lenses using their bayonet mounts or to the ZUIKO DIGITAL 50mm macro lens with the FS-FR1 adapter ring.
You can buy the Olympus SRF-11 here: Olympus SRF-11 Ring Flash Set (incl Ring Flash RF-11,Macro Flash Controller FC-1)
Posted: September 29th, 2009 under Products.
Tags: olympus, ring flash, SRF-11
Write a comment
You need to login to post comments!