The Jarvie Window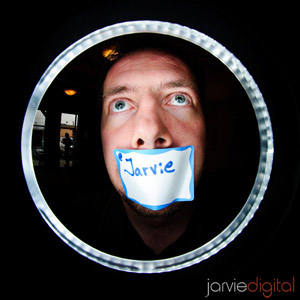 Here's a really interesting conceptual use of ring flash. The photographer, Scott Jarvie, asks his subjects to poke their heads through a large ring flash.
He shoots with an ultra wide lens so you see the tube, and get a comically distorted face. His subjects pull faces to make the whole thing even more appealing.
Because of the closeness you get a lovely large catch light ring and the light on the face is excellent modelling.
See more of the photos here. The Jarvie Window Experience
Photo copyright Scott Jarvie
Thanks to Hardy at Flaghead Photographic Limited for the link
Posted: February 11th, 2011 under photographers.
Tags: fun, humour, jarvie window, Scott Jarvie
Write a comment
You need to login to post comments!