Orbis RingFlash competition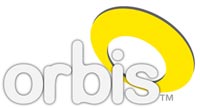 The makers of the Orbis RingFlash have announced a competition where the winner will recieve a voucher worth 250USD to spend with US photography retailer, Adorama. Whether you're a keen amateur, student or professional photographer, it's free to enter photos taken with, or featuring the orbis™ ring flash.
To enter you need to submit your photos taken with the orbis to this flickr group: Orbis Ring Flash. If you don't have a flickr account don't worry it's free.
All shortlisted entries will also be posted in the orbis Gallery with a credit where applicable during the competition. And the winning photo will appear in the Orbis newsletter that goes out to thousands of photographers.
Full terms and conditions can be found here
Be aware that the winning photo can be used by the company for one year online and in print marketing materials but the photographer will get a credit so it could be good expsoure. Also the judges prefer portrait format shots.
Posted: January 21st, 2009 under News.

Write a comment
You need to login to post comments!