Eirik Slyngstad wins first Orbis ring flash competition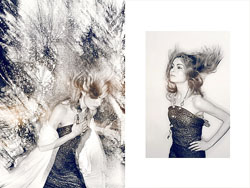 The winner of the first Orbis competition is announced. Young Norwegian photographer Eirik Slyngstad wins, with his ethereal fashion-oriented image taken using the Orbis ring flash.
The company said the competition was so hard to judge and they couldn't pick a winner at all when they first started judging.
"We agonised over our decision for a week and even took to carrying around prints of our favourite photos to stick on the walls of our office and homes. That's how hard it was! The runners-up are all awesome photos."
There's a gallery on the Orbis site here: Orbis ring flash competition Runner ups
Posted: April 23rd, 2009 under News.

Write a comment
You need to login to post comments!